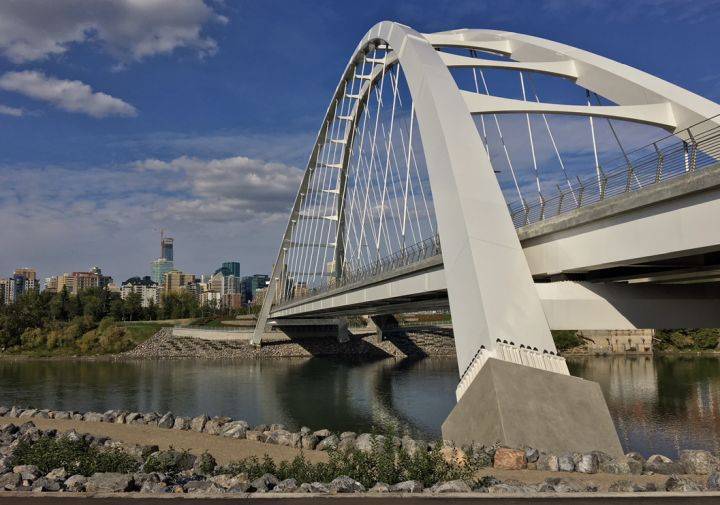 WALTERDALE BRIDGE
Casing Head Adapters
What is being called one of Edmonton's most complex infrastructure projects to date, the Walterdale Bridge, has been a sight to behold as we've watched it progress from theory to construction. Despite the delays that garnered plenty of attention with some understandably disappointed Edmontonians watching from the side lines not able to enjoy this new marvel of engineering for just a little bit longer.
Here at Gemini Machine, we feel incredibly honored that we have been able to contribute to this soon to be iconic feat of architectural design and structural engineering. As some readers may already know, Gemini was given the privilege of providing a sizable portion of structural steel fabrication and machining services. Thanks to our pre-existing scalable capacities we were able to successfully provide top quality and quick turnaround for all services needed by the bridge team.
Here around the shop, the staff are waiting for the day we can drive across that red carpet river crossing; and the right to annoy loved ones in the car by reminding them that our team got to play a vital role in the bridges development!