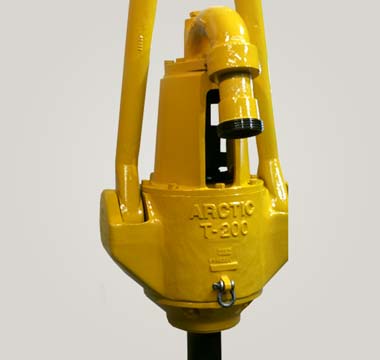 ARCTIC T200 SWIVEL
ARCTIC T200 Swivel is designed, engineered and manufactured to API 8C SR2 cold weather application and are pull tested, the castings are non destructive tested and ultrasonic tested in the critical load path.
Gemini Machine castings are made in north America and not imported, load tests are done on every swivel body and bail and inspected prior to assembly.
ARCTIC T200 swivel goosenecks are rated at 10,000 PSI and are available with a linepipe thread or a 1002 union connection, ARCTIC T200 Swivel quills are made of a cold weather, high grade and forged materials.